We've all been there: we see a starlet with a sassy pixie cut or sexy choppy layers and think, "That looks so cute! I want to try that!" The problem is that most of us don't look like Halle Berry or Jennifer Lawrence and most of us don't have an arsenal of stylists to maintain that look. If you find yourself in that situation, fear not! Here are some ways to make the growing out process not so painful.
First of all, bangs seem to be the easiest change to make on a whim and soon after many have cutter's remorse. There's a cool attitude that comes when bangs are carelessly grazing your eyelashes… until a short time later when they get in your way and annoy you like an itchy tag sewn in the back of your shirt. There are several ways to aid the process of growing your bangs out: 1) Pin it to the side. Not only does this keep the fringe out of your face, but there are a ton of cute bobby pins that can add to your style. 2) Headbands make any up-do chic and put together. It's easy to do and can make you look polished or bohemian depending on the type of headband you use. 3) Even women who aren't growing their bangs out love the front braid. This has been on trend for a while and is perfect for any occasion.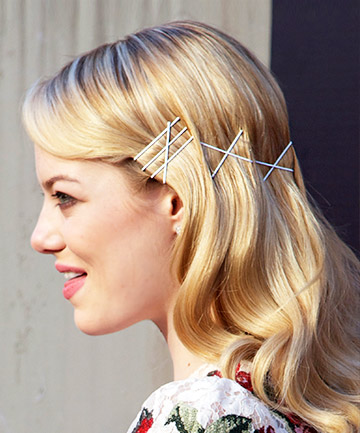 Secondly, be sure to keep those strands healthy to promote growth. Use a salon quality conditioner so that you can prevent breakage and trim your hair regularly (every six to eight weeks) to lessen damage. Also, avoid styling tools that use heat which will dry out hair.
Next, get creative! Flip through magazines or the Internet to see if there are styles that you want to try during the growing out period. Maybe a new color or highlights would add that extra punch that you are looking for and also add texture and movement. But use caution: too much processing can increase damage and be counterproductive!
Finally, there are a variety of extensions and wigs available to help you look your best regardless of what your haircut looks like. You can add length and fullness either with clip-on hair or with professional hair extensions. (Better yet, you can also buy clip-on bangs when you get the urge to pull those scissors out again!)
A bad haircut isn't the end of the world, but it sure can feel like it every time you look in the
mirror. The most important step is to find the right hairstylist who listens to you and has the experience and knowledge to help you find the haircut that is perfect for your face shape. At thewigworks.com and Extensions for hairsalon our stylists will work with you so that you can look and feel your best.